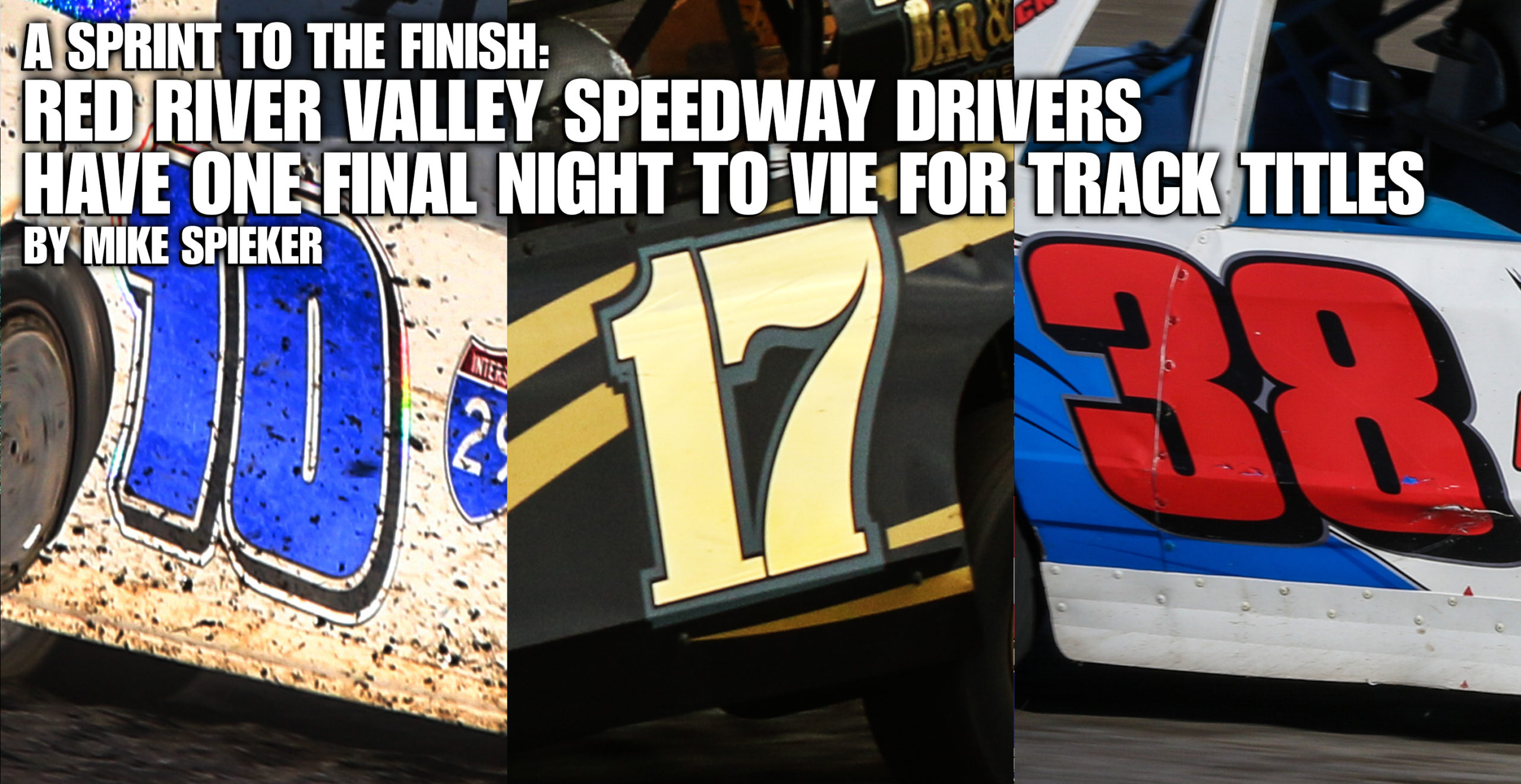 By Mike Spieker
WEST FARGO – Red River Valley Speedway's 50th season was one of the biggest in the track's history with record-breaking car counts and several national touring series making stops to the West Fargo dirt track. On Friday, the season will conclude by crowning a track champion in each of the five weekly divisions – all of which are still very much up for grabs.
A battle of brothers
It's no secret that the Arneson brothers of Austin and Casey have dominated the local IMCA modified division in 2020. On Friday night, they will have to take each other head-on as they are both in contention to claim their first-ever Red River Valley Speedway track championship.
Going into the final race, Austin holds a slim five-point advantage (one point per feature finishing position) over his younger brother.
"I haven't won a championship since about 2010, which was my last year in B-Mods," said Arneson. A B-Mod is a limited modified, comparable to the speedway's IMCA SportMods. "Winning a championship would be an awesome way to cap off a great year, especially at Red River Valley Speedway."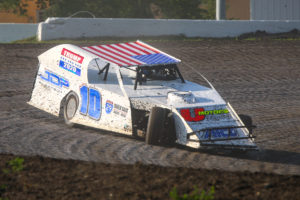 It's already been a banner year on multiple occasions for Arneson as he's been enjoying one of the best years of his career.
"Earlier in the year, we set out to win the Dakota Mod Tour. We did that. We wanted to win a feature on the tour, we didn't do that but we ran second a couple of times. But we were consistent which was key. The Red River Mod Tour, we were able to win each night of that and get the championship, which was awesome, too."
Austin has four wins at the speedway in six feature races. Casey is still looking for the first win of the season at Red River Valley Speedway, but he is perfect in the category of top-fives – a perfect seven-for-seven.
Pavlicek hopes to prevail
Veteran racer Rich Pavlicek of Casselton, N.D. is one race away from claiming his first career track championship at the speedway. Pavlicek made the move from the IMCA modifieds to SportMods this year and holds a slim three-point lead over Ryan Restad of West Fargo. A finish of third or better in Friday's feature will clinch the championship for Pavlicek.
"The main goal is to just try and finish the race, but hopefully we can stay one or two spots ahead of [Restad] all night," said Pavlicek. "You never know what can happen though. Everybody is pretty tough out there now and a lot of different guys can win."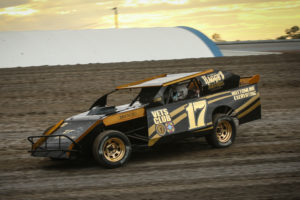 The IMCA SportMods class has had five different winners throughout the season, but no one has won more than Restad, who has three victories. Restad has had to play catch up all year after suffering a DNF (did not finish) on opening night on June 5th after blowing a motor.
Pavlicek also failed to finish the season opener, but since then has rattled off six consecutive podium finishes to put him in prime position to win the title.
Going in blind
Fargo IMCA stock car driver Todd Heinrich leads the point standings by three markers over Travis Robertson of Moorhead, Minn. entering this Friday's event, but Todd may or may not even know that.
"I don't know how much of a race it is. I don't look at the point standings. I haven't looked at them once this year," said Heinrich. "My wife told me that I was leading, but that was only two weeks into the season. Since then, I have never looked."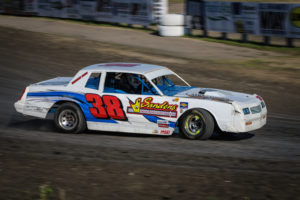 Heinrich said that earlier in his career, three very close runner-up finishes in the Wissota super stock division in the late 1990s-early 2000s "took the fun out" of racing for a track championship. After taking a few seasons off from racing in the 2000s, Heinrich returned to weekly action at the speedway in a Wissota street stock in 2011 just to finish second again.
"I've finished second so many times. I used to look at the points all the time and all it would do is stress me out so I just don't even look," said Heinrich with a laugh. "No matter what, it's been a pretty good season."
The two other track championships up for grabs are in the INEX legends, where Tye Wilke of Detroit Lakes, Minn. has a six-point lead over Brody Carlsrud of Moorhead, Minn. and the IMCA hobby stocks where Brodee Eckerdt of Grand Forks, N.D. holds a narrow one-point margin over Tanner Engen of Detroit Lakes. Earlier this season, Eckerdt became the youngest winner ever at Red River Valley Speedway at just 14 years of age. On Friday, he'll look to become the track's youngest champion.
The green flag drops at 7:00 pm at the three-eighths-mile oval on the Red River Valley Fairgrounds.