VIDEOS
Did you miss the last Red River Valley Speedway race? Why? All of your friend went! Plus we have great food from our concession stand with chances to win hundreds in cash and a hot tub every night. You can't throw a duck into a hot tub at your house! Well, maybe you can but not with hundreds of others at the same time! Don't even get me started on our powerful t-shirt cannon! And since we race at 7:00pm on Friday nights during the summer on the Red River Valley Fairgrounds in West Fargo, ND, you shouldn't forget when or where we race. Or, maybe, just maybe, you're a fan of one of the drivers and want to relive the memory from their winning race? I bet that's it. We'll, here you go!
https://www.youtube.com/channel/UCuSqowfS3i-UfiLL01BdI8Q
Enjoy! And while you're here, feel free to share these videos with all of your friends and relatives to show them what they're missing by not going to the track. Remember, support your local track by bringing a friend. Or 2. Or 3….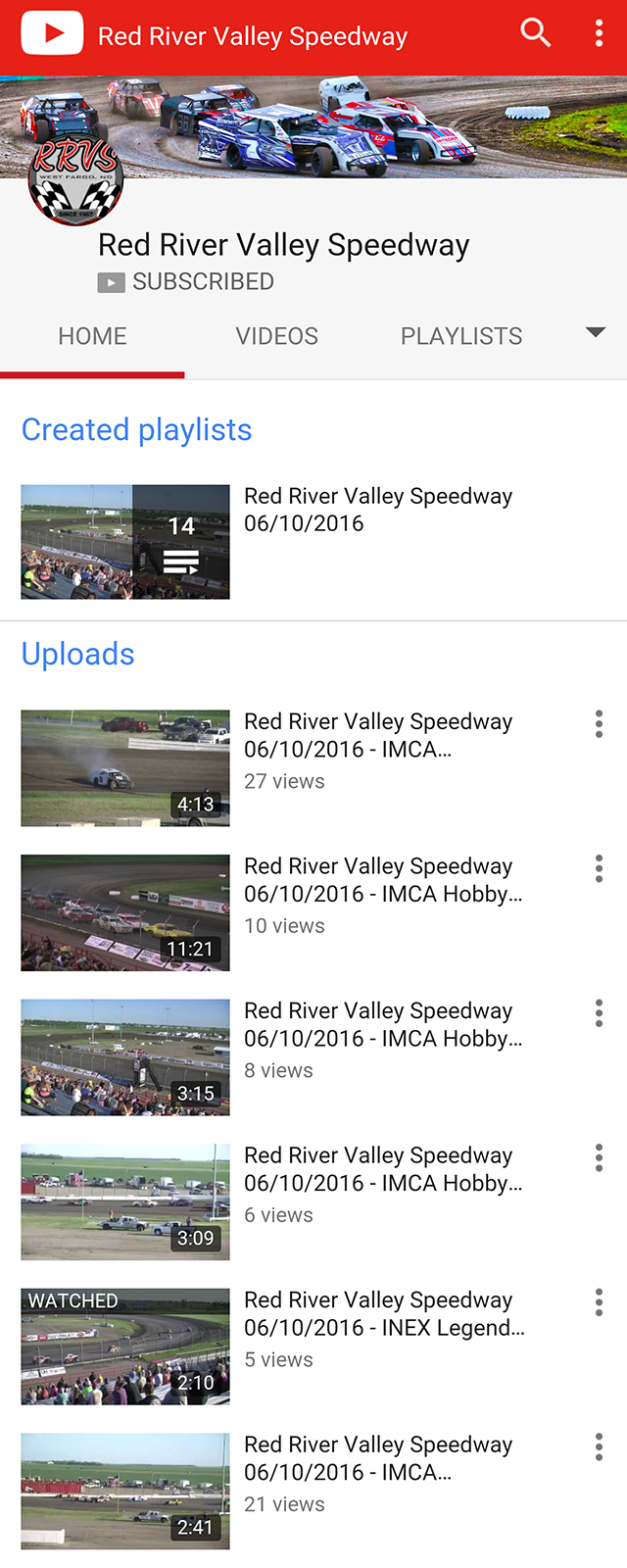 ---
Below is a Youtube video playlist compiled by The Racing Life TV show. It's a mix of newer and vintage videos. Look for more videos in the upcoming seasons.
Do you have a video suggestion to add to the vintage playlist? Send a link of the Youtube video to scott@theracinglife.com.
4